A Memorial Day hike with Kim.
It's in the Salmon La Sac area. The trail report says it should have lots of flowers.
With so many flowers and great mountain views, this is certainly one of the most beautiful hiking trails around.
Driving Directions
From I-90 take exit 85. Go left to cross the freeway, and make a right onto 970, passing the Twin Pines Drive-In. Hwy 970 veers left. 9.4 miles past the Twin Pines Drive-In, turn left onto Hwy 97 and continue for 9.9 miles.
Turn left onto FR 9714 for 2.7 miles to the end at the trailhead for Trail 1351. At the end of FR 9714 you will ford a stream just before you get to the trailhead. The last 200 yards of road is a bit dicey but you can park in several turnouts just before you get to the ford.
The Iron Creek trailhead is three miles from Hwy 97. No fee is required to park there, but there is no toilet available this trailhead.
Trail Track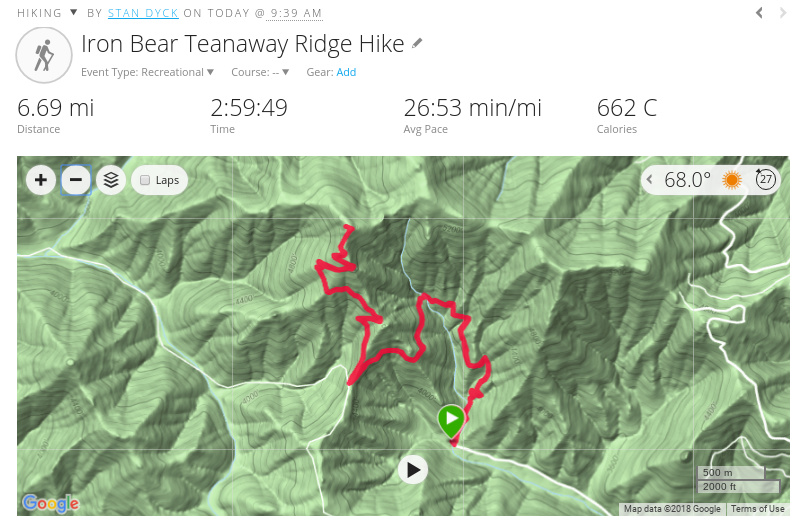 Elevation Profile