Saw a story the other day about a dog that helps a guy save kea birds in New Zealand. Kea are the worlds only alpine parrot. I posted a few pictures over there.
Here's a bonus picture I didn't put there.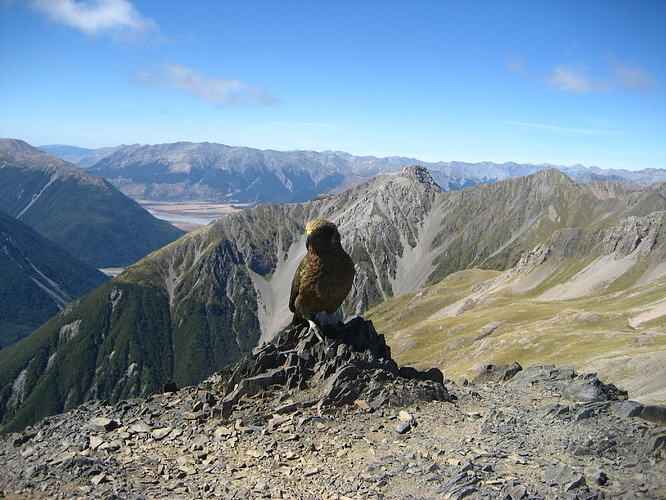 It was one of the more memorable hikes I've ever done.