We have a new addition at the house. He is as yet unnamed.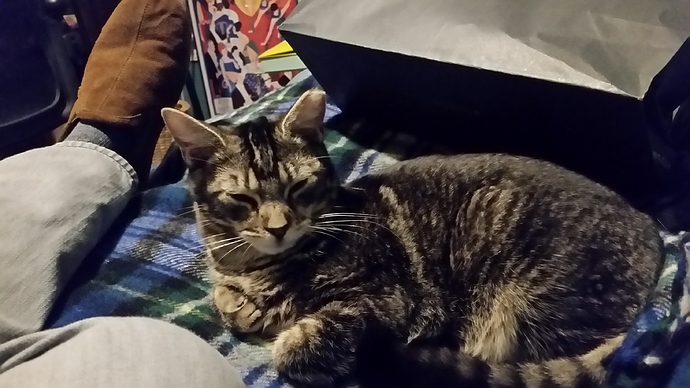 The name he had at the Rescue shelter was "Risky" but that name as a bad vibe to it given our issues with cats last year so we want a name as soon as possible. Requests are welcome.
I think he likes us.