I've added a plugin to the site that allows you to associate date/time values with topics. This is likely to be the most useful for the Book Club category so I enabled it there. It works like this:
When you create a new topic within a category that has events enabled you'll see a date picker
Clicking the Add Date and Time button brings up the date picker and allows you to select a date and time for your event.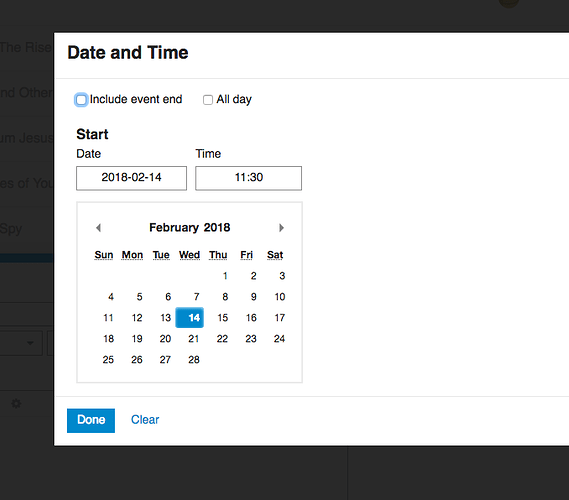 Topics that have Date/Times will show display them at the top like this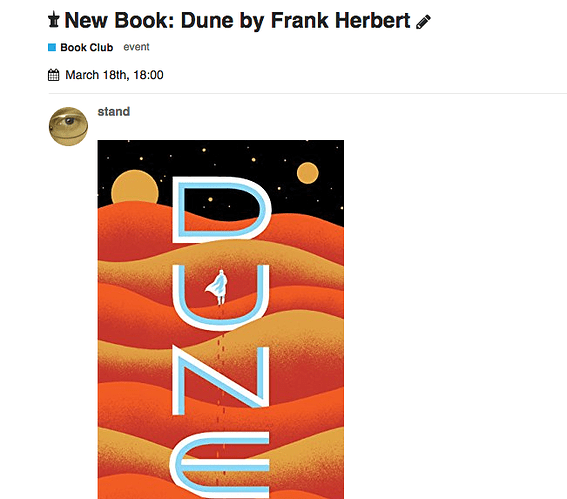 One thing I'd like to add is something that automates a message sent out based on the date/time in a topic but that would require some coding on my part.