Green Mountain is an 8.5 mile, 3,300 ft. elevation gain hike in the North Cascades. The WTA hiking guide has this to say.
In a state with so many places offering a day's walk to big, peaky views, Green Mountain still makes the short-list of Washington's all-time finest hikes. From woods to meadows to panoramic views and even a historic lookout, it just doesn't get much better than this.
Driving Directions
From Darrington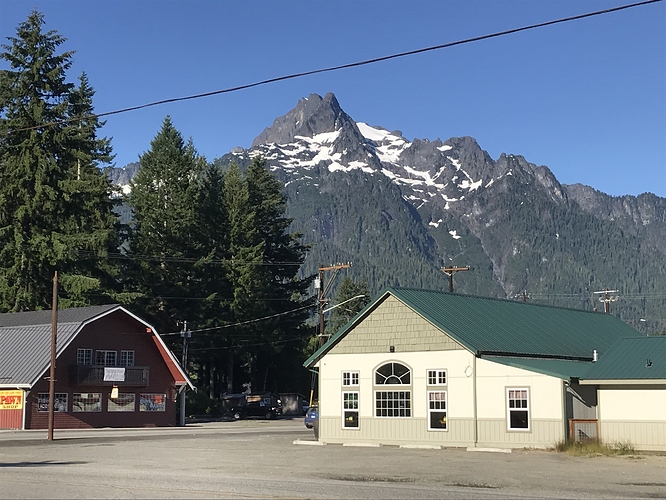 White Horse Mountain from Darrington
travel north on State Route 530 for 7.5 miles, turning right immediately after the Sauk River bridge onto Forest Road 26 (Suiattle River Road). You'll need to drive 25 miles, most of it on dirt roads. There is one turn (to the left) at around 19 miles in. There are good signs pointing the way.