I was looking at my Garmin Profile just now…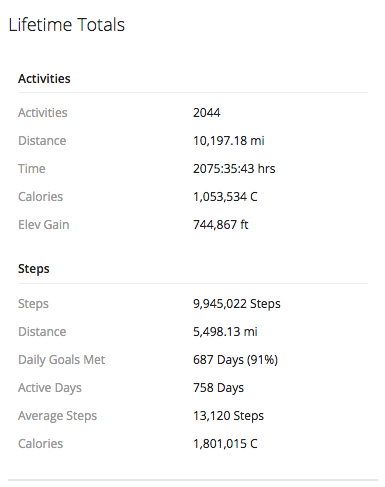 By my calculations it appears that I'm only about 5 days away from hitting 10 million steps.
I've also climbed the tallest mountain in the Solar System over 10 times and walked/run/biked about 2/5ths of the way around the world.
Forward!